Another year is coming to a close and this is the time I get to reflect on all the adventures we had in 2015. The best part; I get to share my favorite images with you. Looking back through my images I found many 'favorites' and fond memories. I narrowed down my selects to 20 and I need your help to pick the top 10.
Take a look, the images are numbered 01 to 20. Leave a comment with your favorites (up to 10) or send me an email. You only need to use the number.
Be sure to put them in the order of your favorite first. I will tally the results and post the Best of 2015 in January. Thanks for your help and I'll see you in the New Year.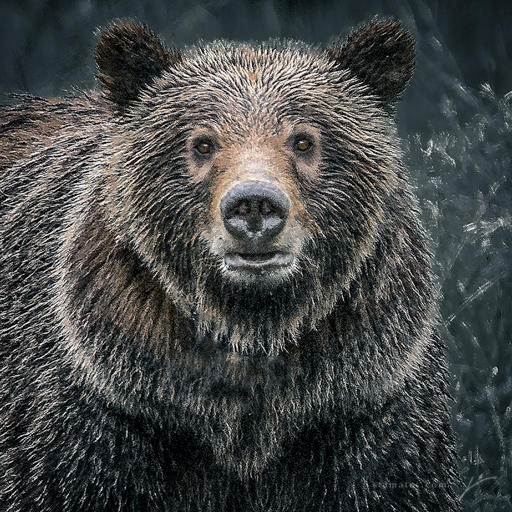 This image of Grizzly 610 has been artistically altered. Something I do now and then to keep my creative juices flowing. It reminds me of 'scratchboard art'.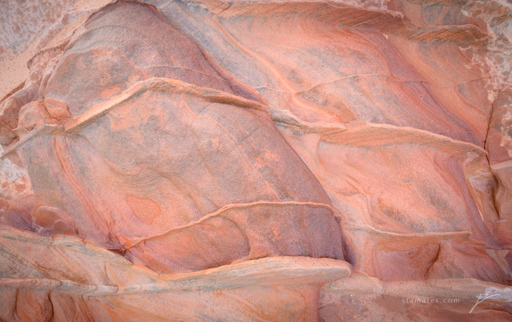 I love rocks! I also love to photograph rock formations. Recently we visited Valley of Fire State Park in so. Nevada. What fun! Nature gave me hours of enjoyment hiking the canyons and making too many pictures of texture and color.

Less is more, I've been told. Hope you agree.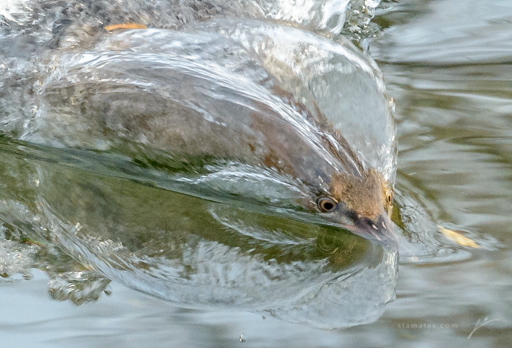 This is a bird, a merganser duck. It skims along with its head just below the surface of the water looking for fish.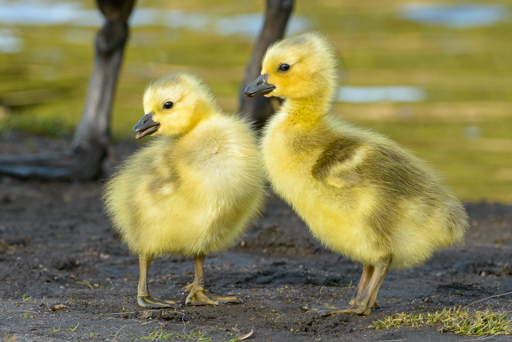 How can you not love baby geese? Long lens, laying prone, shoot, shoot, shoot.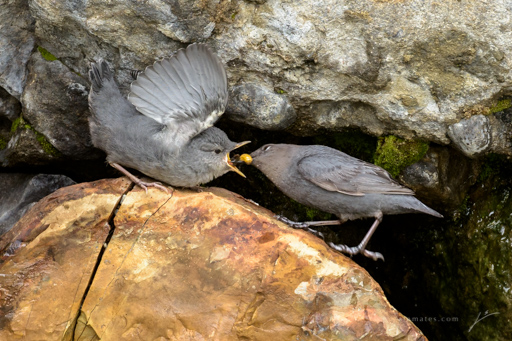 This almost adult Dipper is still being fed by its mother. Moments later it took to the water to try and feed itself. In a couple of days it will be self-sufficient and will 'fly the coop.'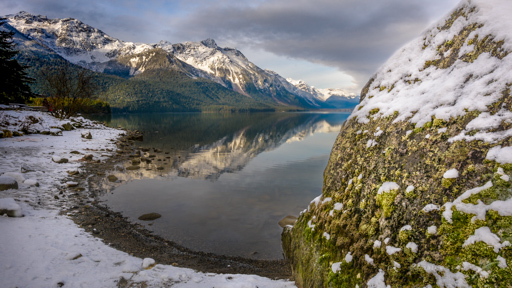 A recent FunShop™ to Alaska to photograph bald eagles presented us with this marvelous vision of Chilkoot Lake. It was very cold.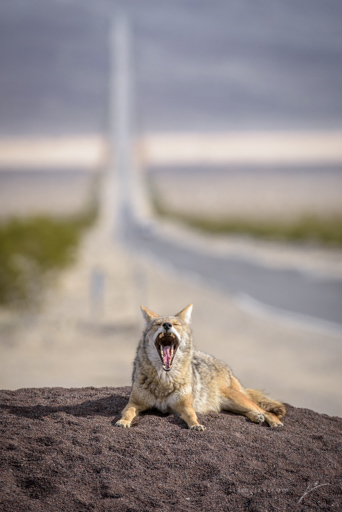 I saw this Coyote resting on a dirt mound next to the road into Death Valley. It posed for me for some time then showed me its teeth.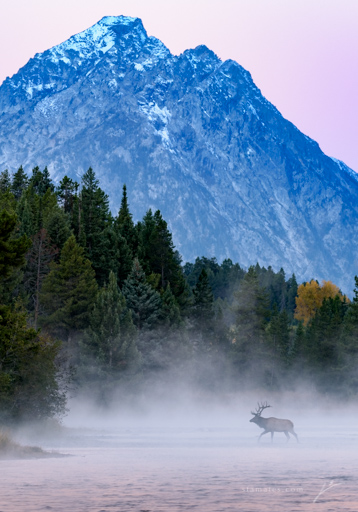 Grand Teton FunShop™ did not disappoint, again. This bull elk crossed the Snake River following the harem. Pre-dawn photography is necessary for finding wildlife.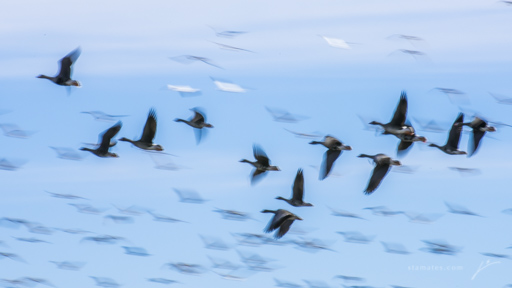 Winter Wings Festival at Klamath Falls, OR. always gives me plenty of opportunity to use slow shutter speeds on birds-in-flight.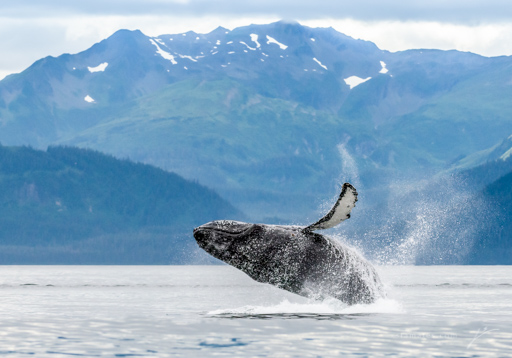 Another FunShop™ image, this time in Alaska. Finally, after 3 days on the water I got the shot I'd been hoping for. Even if this doesn't make the cut it will be one of my fondest memories of 2015.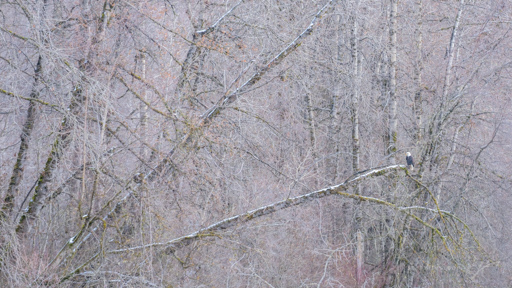 Winter came the day after we arrived in Haines AK for the Bald Eagle FunShop™ and blanketed the area with snow. The textures could not be avoided, and I'm glad.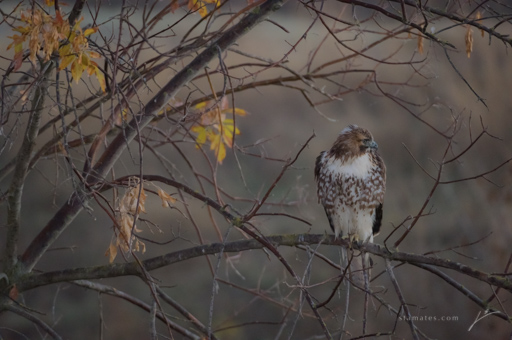 One of my favorite images this year. Reminiscent of a Robert Bateman painting. The low light of pre-dawn gave this image an almost monochromatic effect. I like the tension of the hawk looking off camera.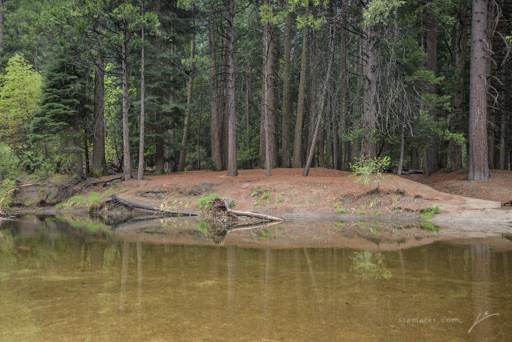 Spent some time in Yosemite for personal enjoyment. It rained a lot and that gave the images a nice soft feel.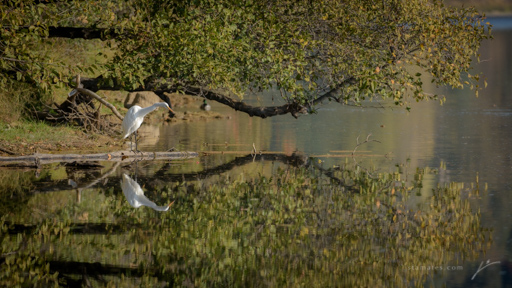 I found many photo opportunities hiking along the American River and this one spoke to me.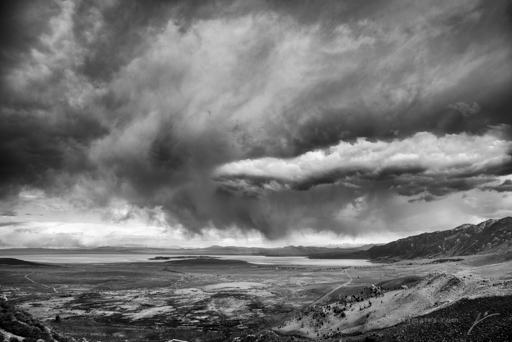 Dropping into Mono Lake on Hwy 395 always surprises. This day in early May screamed Black and White. With a little help from Silver Efex Pro I was able to bring out the feeling I had driving into the storm.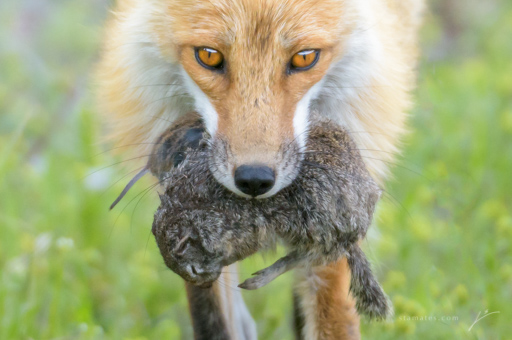 This red fox was bringing home lunch for its kits and walked right toward me without a care in the world. 'Look what I caught' it seemed to say. Or maybe it was saying 'get out of my way.'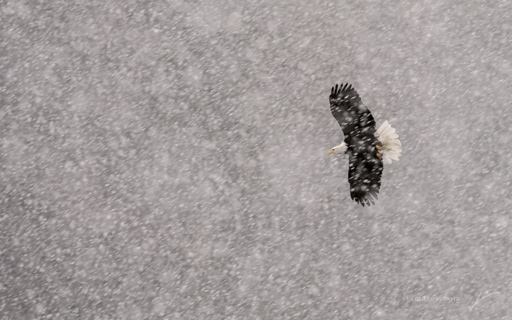 As I said in a previous image, it snowed the day after we arrived in Haines, heavy. Made for some great opportunities. You can't sit by the fire on days like these.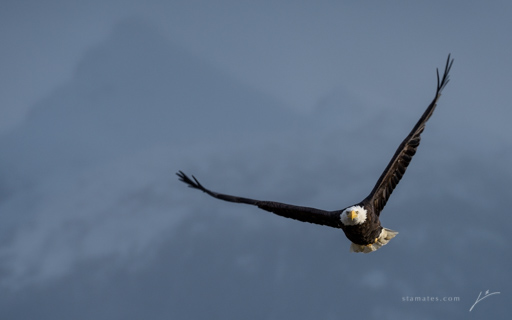 Sometimes it is hard to pick the favorite from a series of images. Some had better wing position, on some the eagle was closer, but this one had the mountain just right.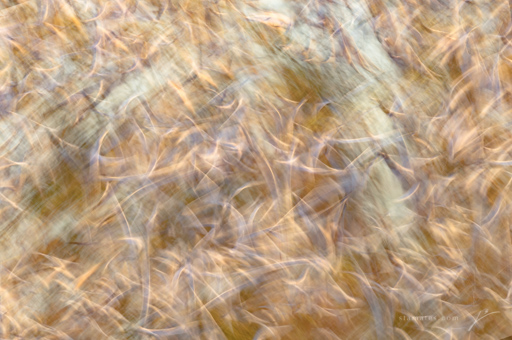 More slow motion birds, one of my favorite techniques. This image is a composite of itself, blending 2 parts of the same image to accentuate the texture and motion.
Well there you have it. A hard choice for me to get it down to 20 and maybe a harder choice for you to get it to 10. I hope you enjoy the challenge. Have a great 2016 and beyond.